Justdiggit & Cortazu
Re-greened over 5.177.588 m² of land together.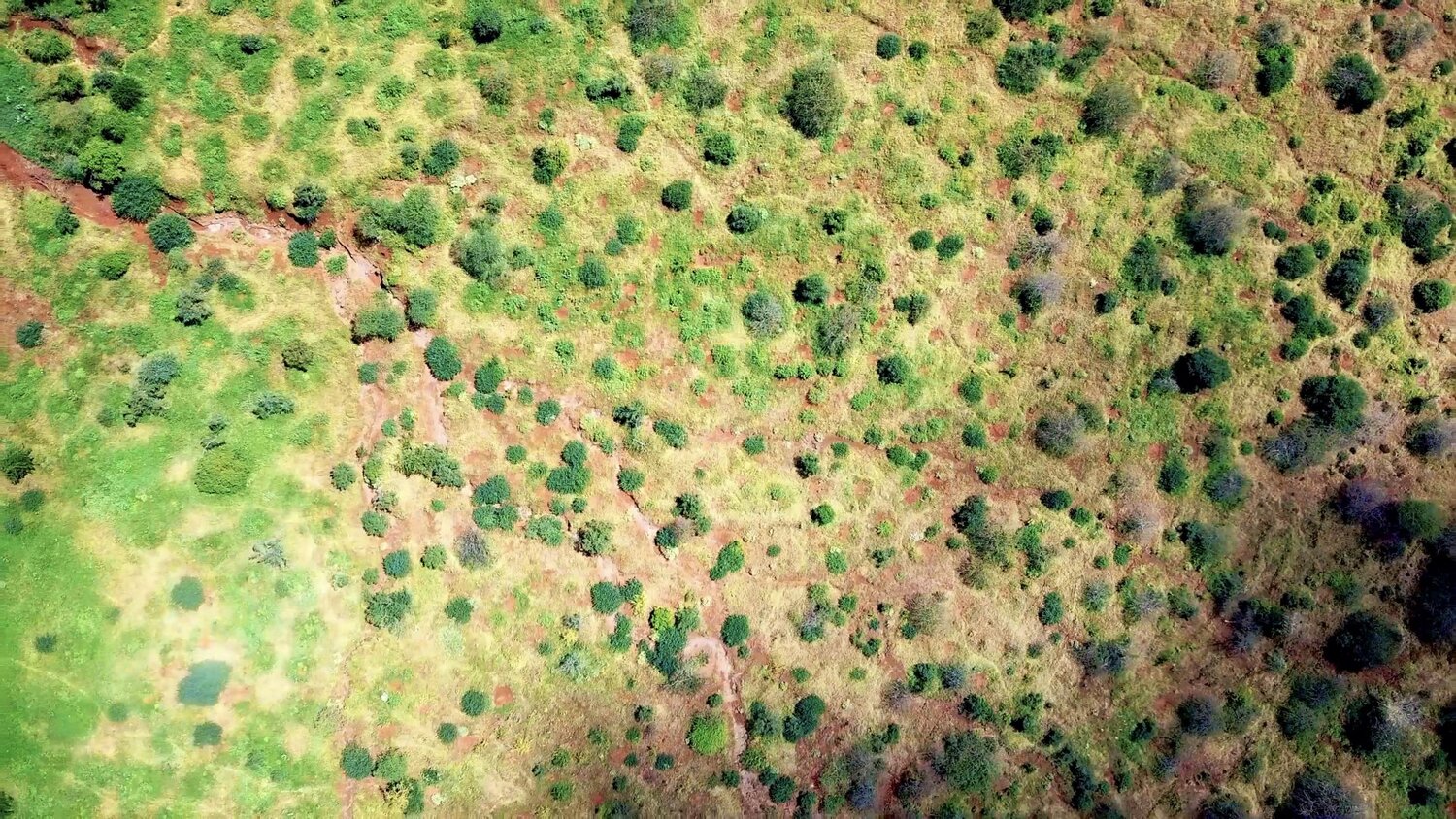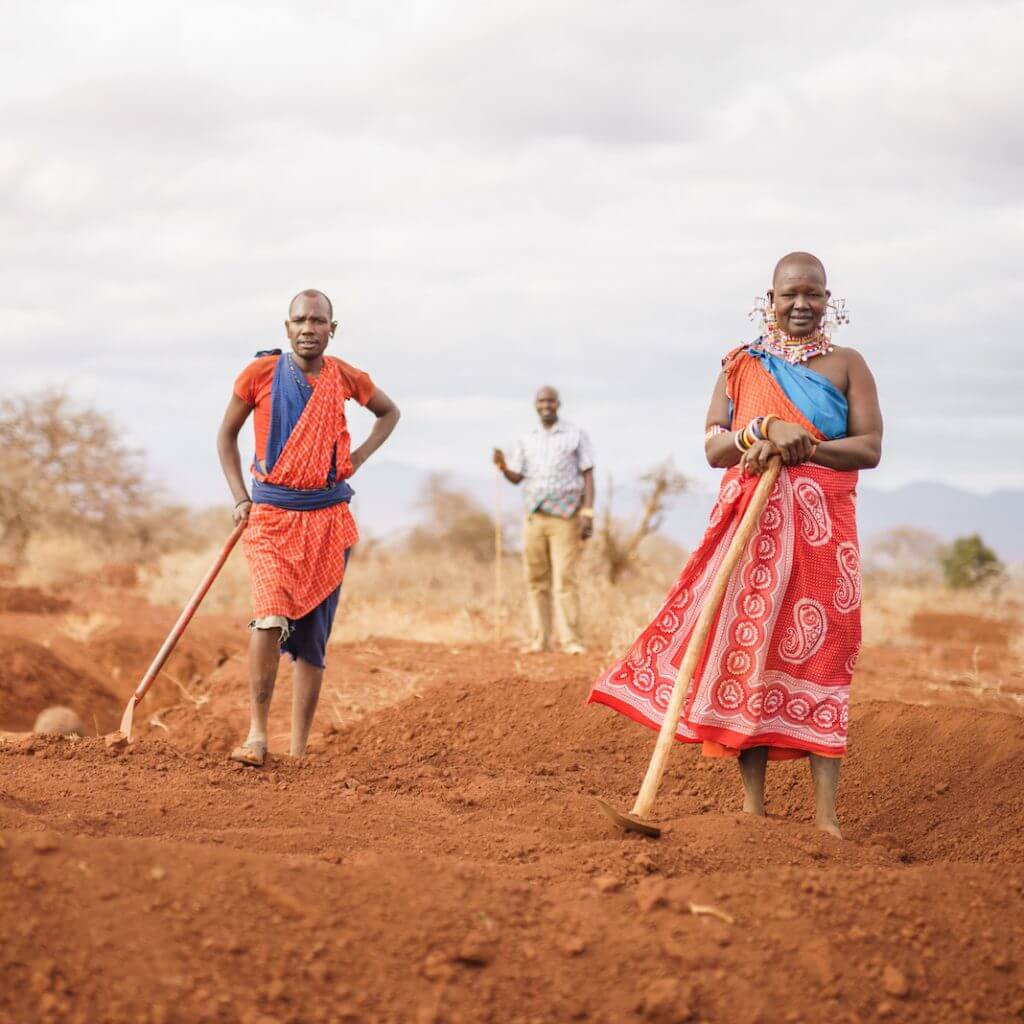 Mission: Re-green 10 Million Square Meters of Land by 2025
To cool down the planet and preserve its natural beauty. For each product sold we re-green land and inspire people to enjoy the outdoors with ethically produced products.

So far, we have helped to re-green 5.177.588 m² of land and are on track to reach our goal by 2025 together with our community.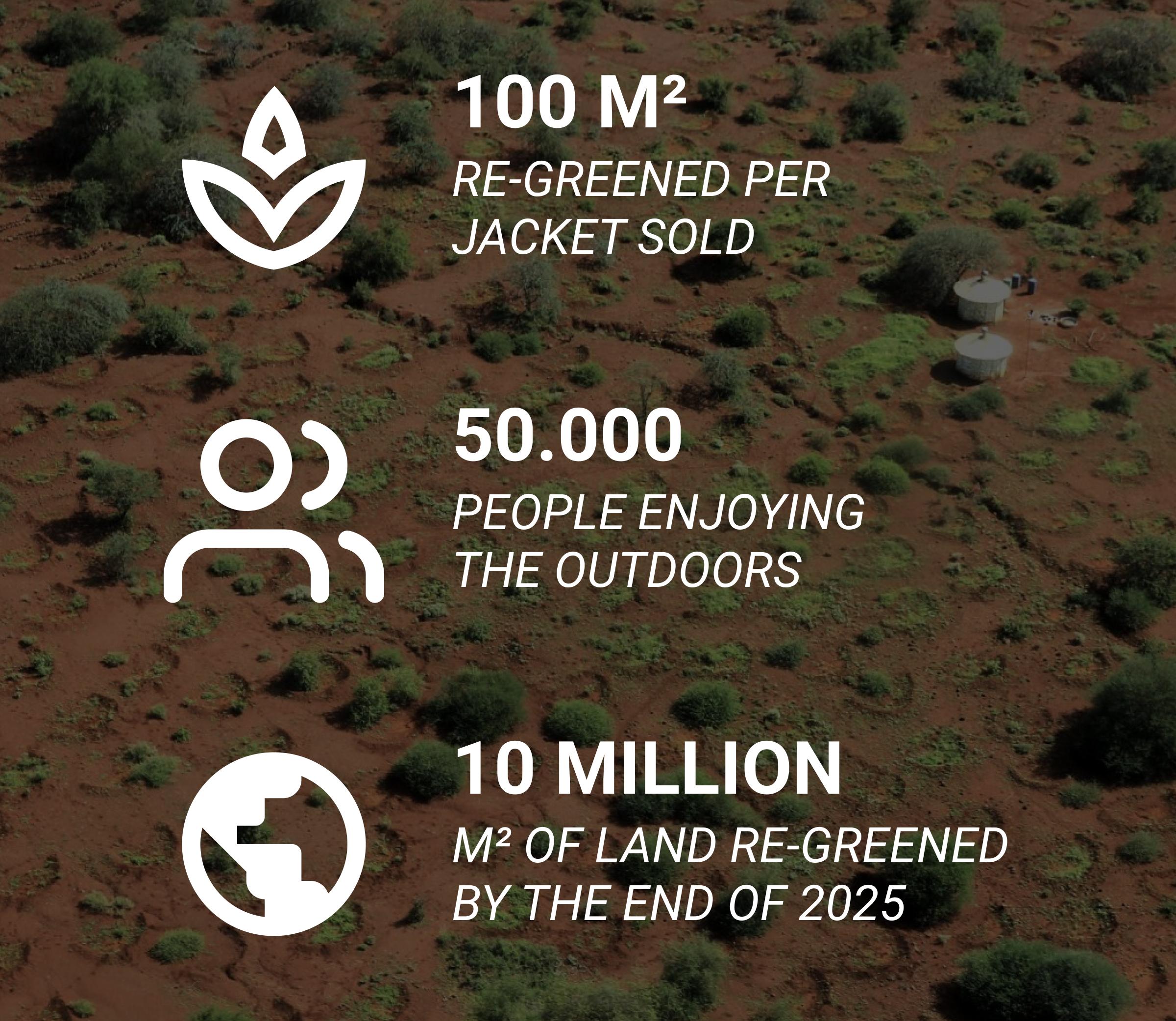 Why Justdiggit?
What if we told you we can re-green twice the size of Europe and provide water, food, biodiversity and a better life for millions of people and species?

Together with our partner Justdiggit we are on a mission to do just that. We are making dry land green again by capturing rainwater and introducing sustainable agriculture to create healthy ecosystems. For now and in the future. 

If we can warm up the earth, we can also cool it down.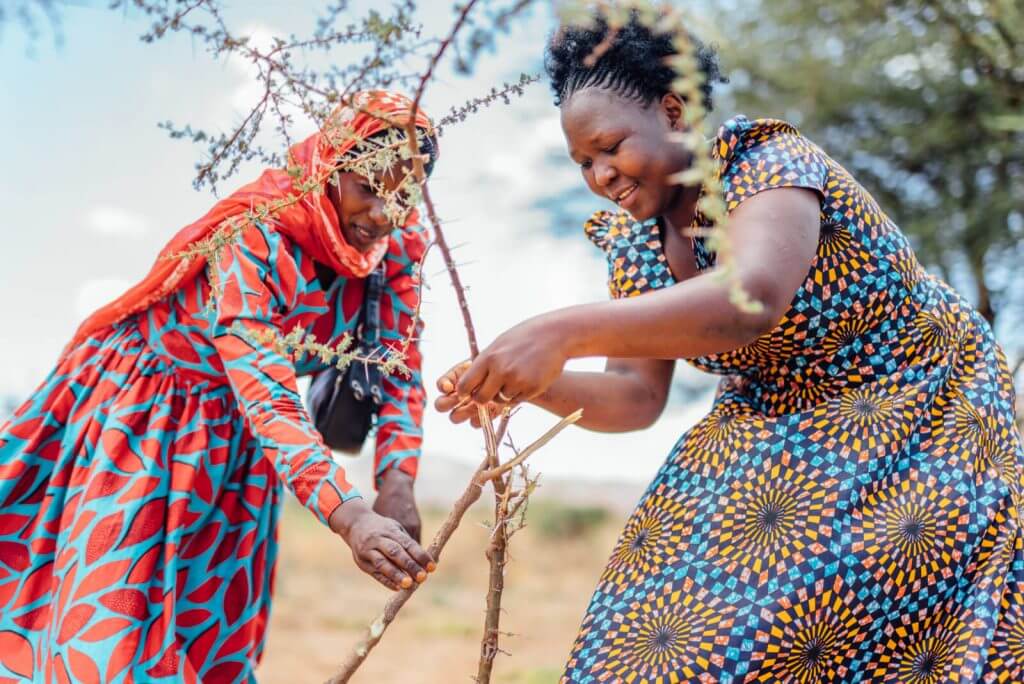 What do we do with Justdiggit?
Cortazu supports the re-greening projects of Justdiggit by investing in water bunds, dug in the Enkii area in Kuku Kenya. These bunds capture rainwater, so it has more time to enter the soil and restore it. This restoration also means that the seeds in the soil get to grow, re-greening and cooling down the area.

For each jacket sold, we re-green 100 square meters of land. This way we're able to support local communities and (re)growth of a beautiful piece of nature. While you can go climbing up the mountain topped with snow for a once in a lifetime experience or just enjoy the outdoors in everyday live.

Right now we re-greened over 5.177.588 m² of land.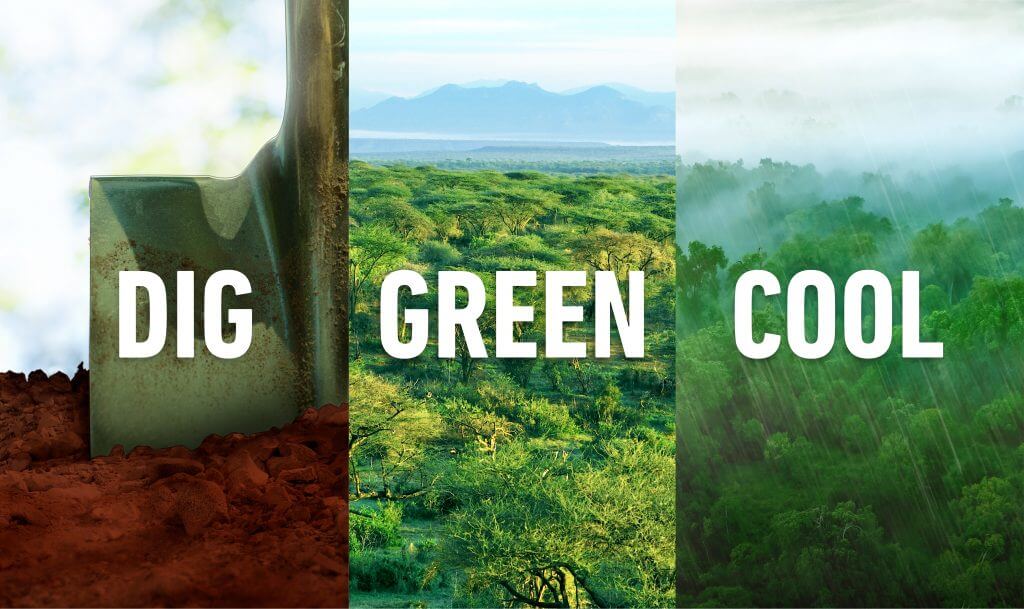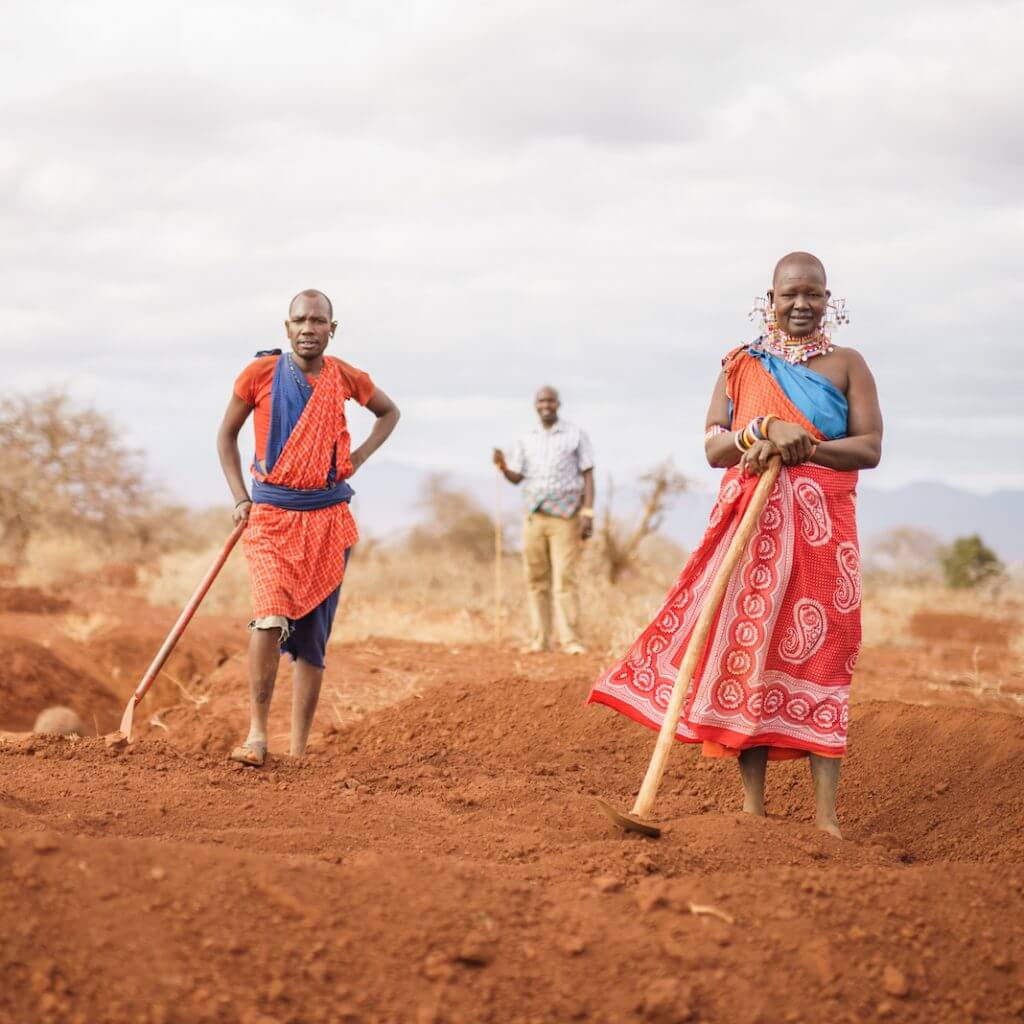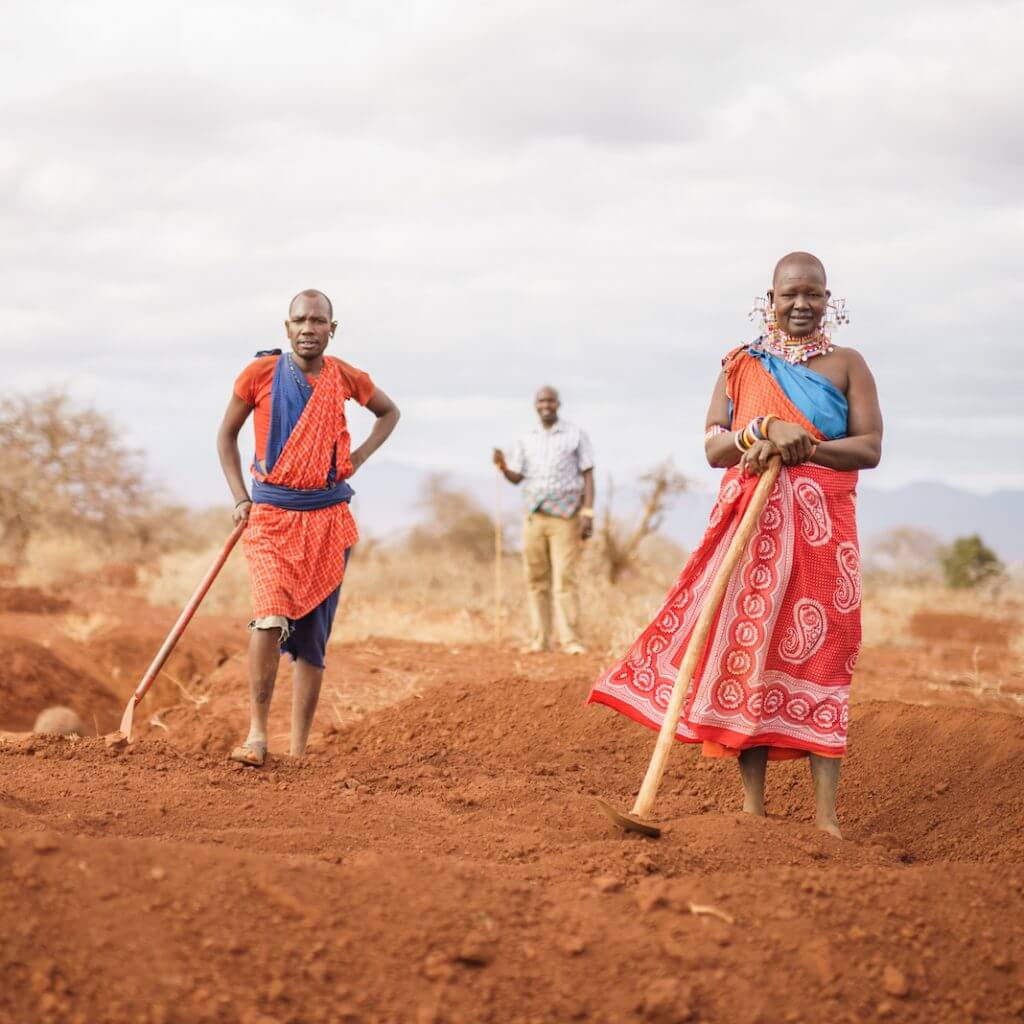 A bit more about Justdiggit
Justdiggit believes in the power of nature and in cooling down the planet together by regreening degraded land and bringing back vegetation. Their mission is to regreen Africa in the coming years with the help of all the millions of farmers, and with you.

To give nature a push, they empower and connect a movement of millions. So far, they've restored 60,000 hectares, brought back over 6 million trees, and built a grassroots movement that's growing every day. They believe now is the time to speed up and scale up! No more talking. No more waiting. This is the Decade of Doing.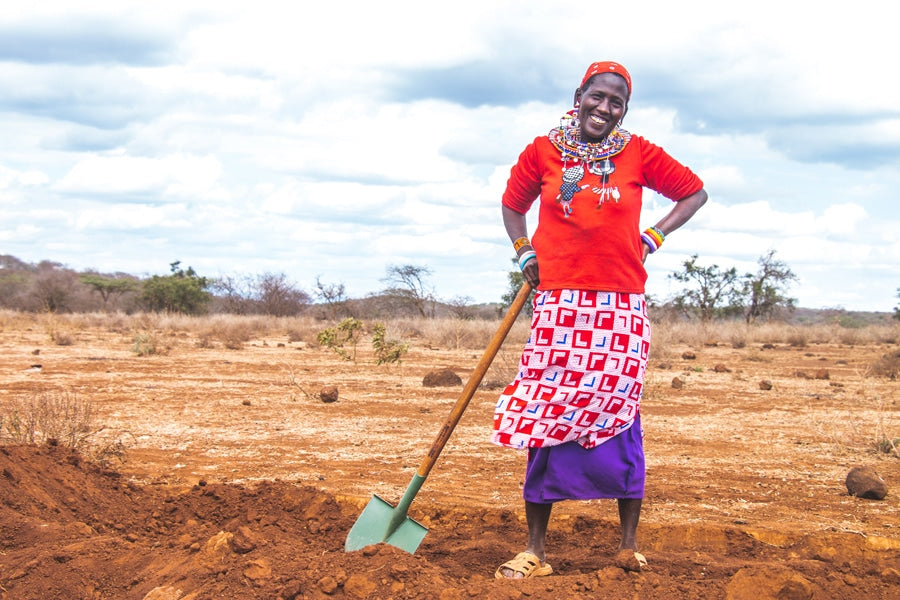 Digging for re-greening
Justdiggit digs in key project areas around Africa in order to capture rainwater that will otherwise get washed away over the dry, barren land. By digging bunds, they can regreen large areas in a short amount of time, promoting biodiversity, nature, people and – eventually our climate.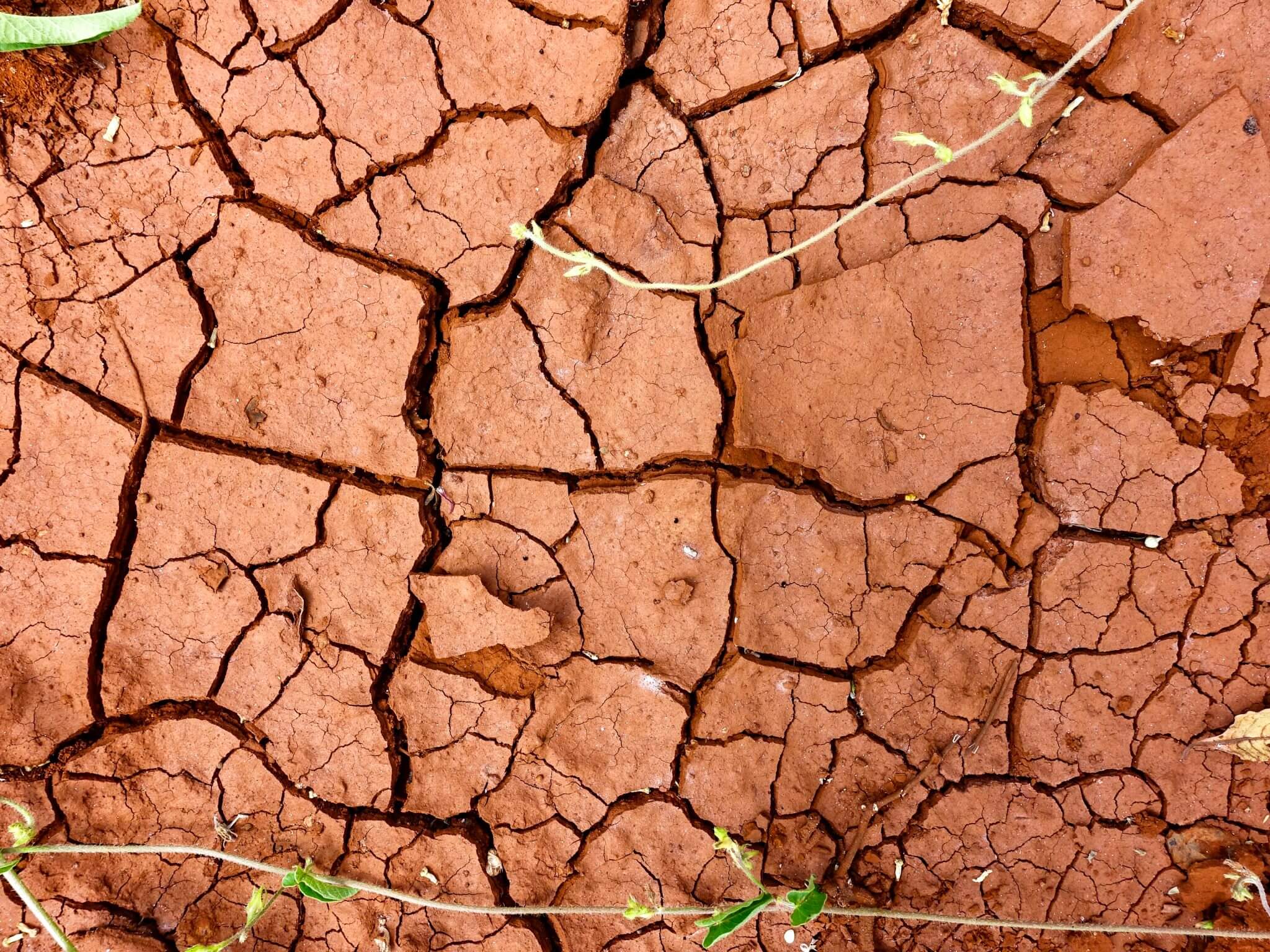 Why capture rain water?
Global warming and persistent droughts cause land degradation in many African areas. The top layer of the soil becomes hard, which prevents rainwater from infiltrating the soil. This water flows to lower areas, and washes away the upper layer of fertile soil. The digging of semi-circular bunds opens up this hard top layer, and retains the rainwater.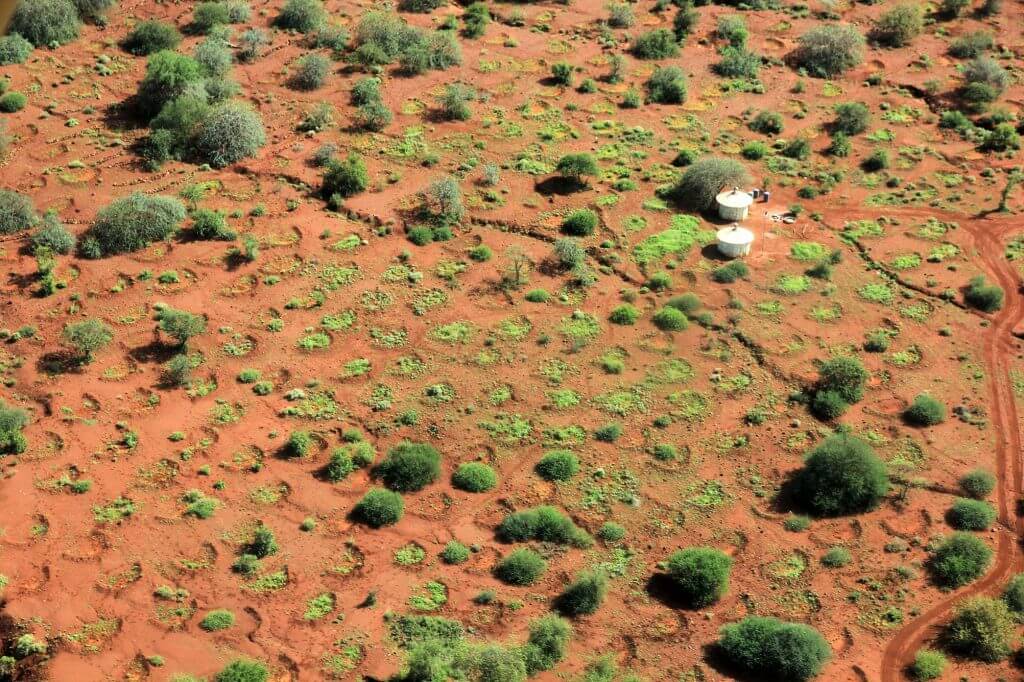 Regrowing vegetation
By capturing rainwater using bunds, it has more time to enter the soil. The water balance is restored, and more water is available for the seeds sitting in the soil. These seeds now get the chance to sprout, which leads to... regreening! Sometimes the regreening process needs an extra push, so by sowing extra seeds within the bunds, restoration is even more fruitful.
Read more about Justdiggit here: