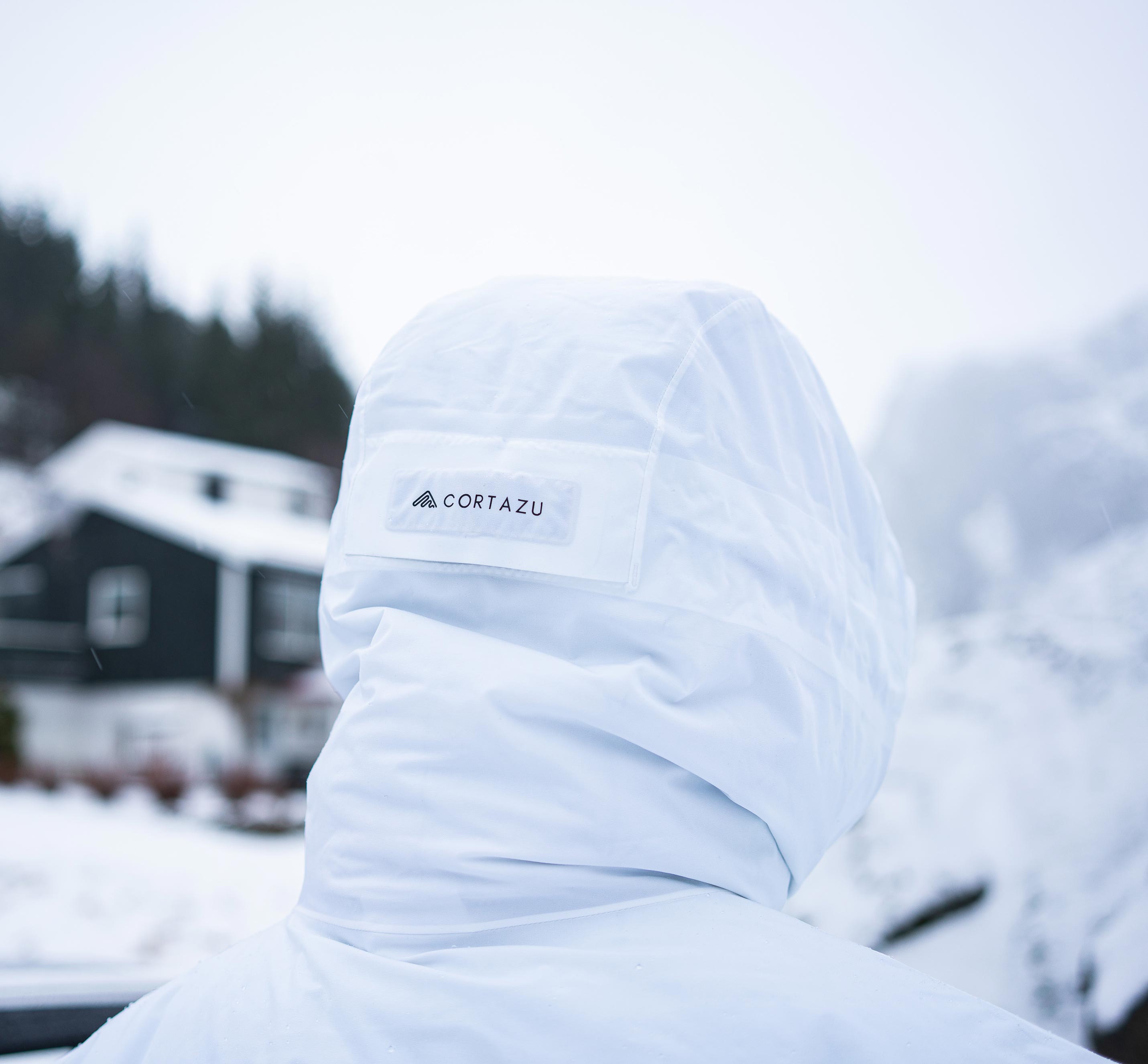 Insulated waterproof jackets
Our insulated jackets come with a totally waterproof fabric made from recycled materials. We utilize the Dermizax®EV membrane to protect you from the elements, while keeping you warm in 3DeFX+™ filling. Nothing that will come through this, to possible ruin your outdoor advanture.
Lightweight insulated jackets
With insulation comes weight, there's no way around it. But, to minimze this factor to still give you freedom of movement we've considered the most lightweight fabric and materials. This wil help to make your next skiing or outdoor trip as seamless as possible. Whilst staying in the utmost comfort.
Insulated winter jackets
Suitable for any occasion
With a insulated winter coat, you want something that keeps you warm. Obviously. But, also something that can protect you from a sudden downpour or storm. Therefore, we recommend to look into our Insulated Hard shells. Which offers the most complete features to cope with the any extreme weather conditions. Lots of colours available, so pick and choose your favourite.
Heavy on features and light on weight
Our Hard Shell jackets boast impressive 20+ features, some of which you would expect from a premium hard shell jacket, such as the pit-zips, adjustable cuffs, and extra pockets (a whopping nine total pockets). As well as those you may not be accustomed to; fully taped seams,  helmet-compatible hood with cohesive adjustable cords, and sleek shoulder anti-slip. It weighs no more than 620g in total, making it the ideal lightweight jacket to take anywhere. Look no further for your men's shell jackets and women's shell jackets.
Revolutionary fabric - Dermizax
DermizaxTM is a fabric with a highly sophisticated and technical membrane that achieves maximum waterproofness, breathability, and condensation resistance. It is specifically designed to provide maximum protection against all types of extreme weather, from heavy snow to pouring rain. With a Dermizax®EV membrane, the performance of our hard shell jackets is among the best performers on the market.
Highly waterproof and breathable fabric
Waterproofness is one of the most vital characteristics of a Hard Shell Jacket. Outdoor jackets with a waterproof rating of 10,000 mm or higher are considered highly waterproof and suitable for heavy rain. You could take Cortazu's hard shell jackets into the eye of the storm thanks to our 25,000 mm waterproof rating!
Why choose Cortazu?
B Corp™ certified
Certification that confirms that a Cortazu meets high standards of verified performance, accountability, and transparency. Check our results here.
Revolutionary fabric
All hard shell jackets are using the Dermizax®EV membrane technology.
Warranty
5 year warranty on all our products, including our jackets.
3-fold strategy on sustainability
We have carefully implemented a 3-fold strategy to drive positive change for the planet, consisting of:
1. Minimise impact
2. Ethical manufacturing
3. Restore Nature

Read more about our vision on sustainability on this page.