Insulated jackets for men
When the weather drops below zero, your reliable waterproof jacket might not always be enough to keep you warm. The use of insulated jackets becomes particularly necessary. Its function is to maintain a constant body temperature to keep you warm at all times.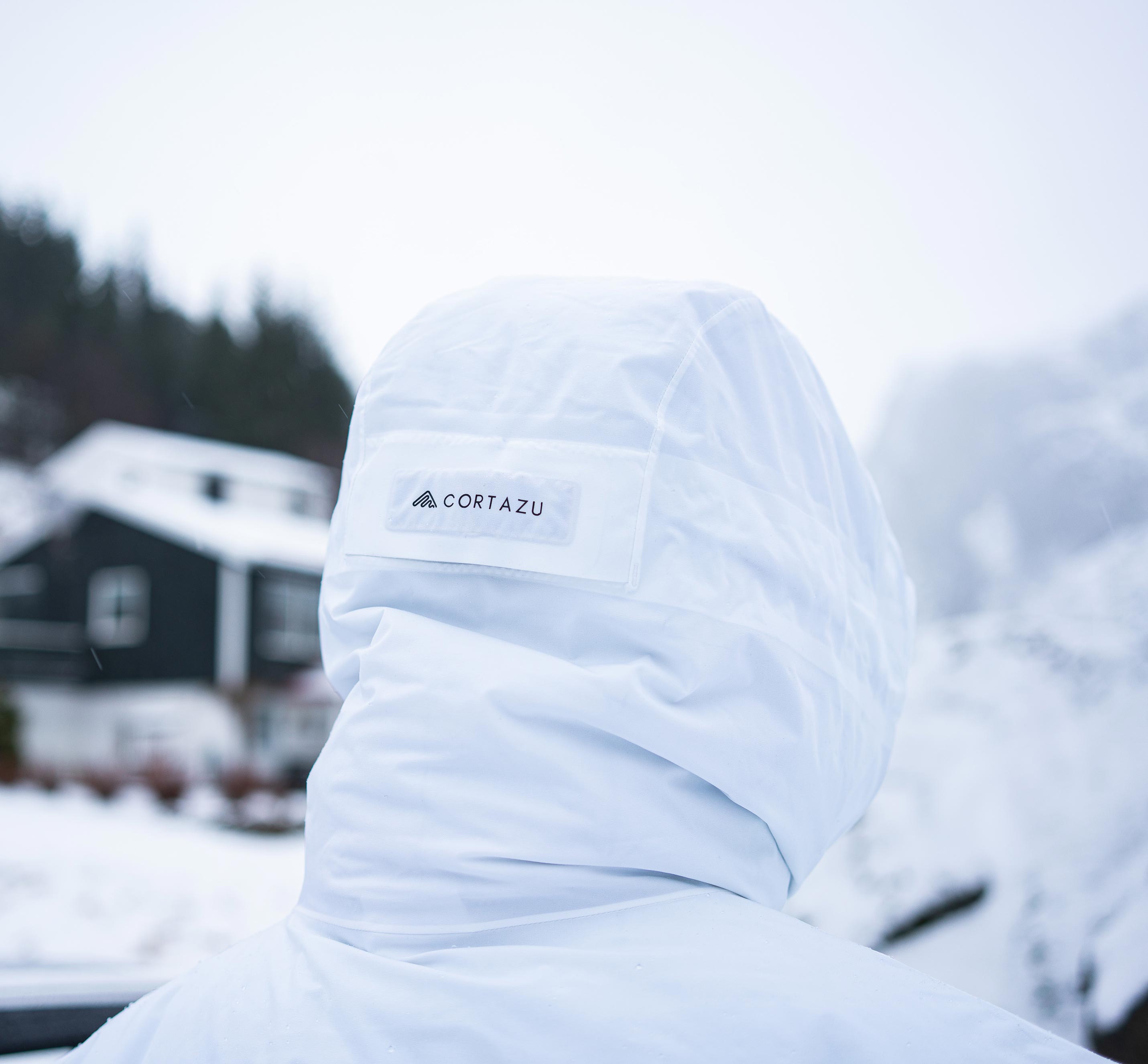 Mens insulated jackets
Unless it specifically states that it is waterproof, the insulated jacket cannot replace the hard shell jacket. Fortunately, the Cortazu insulated jacket offers both of these features. It is completely waterproof and packs warm yet not heavy insulation. Eventually, you need no more than one jacket to get going!
Browse our website's entire collection of jackets to help you pick the best choice.
Insulated winter jackets by Cortazu
The all-in-one insulated jacket is all you need for the upcoming winter. The Dermizax membrane will keep you dry and the Toray Insulation will assist in keeping you warm in the coldest weather conditions.
The Cortazu online store offers insulated jackets with a worldwide shipping, free of charge within Europe. Visit our FAQ for the precise delivery time.
Insulated winter jackets
Suitable for any occasion
The Insulated jacket from Cortazu is remarkable since it simultaneously fulfills two vital functions. Even at the mountain's summit, it will keep you warm and cozy thanks to the insulation. At the same time, in the event of heavy snowfall or rain, the waterproof membrane will keep you dry and comfortable. Pack only one jacket, and get ready for your wintertime adventures!
Heavy on features and light on weight
Our Hard Shell jackets boast impressive 20+ features, some of which you would expect from a premium hard shell jacket, such as the pit-zips, adjustable cuffs, and extra pockets (a whopping nine total pockets). As well as those you may not be accustomed to; fully taped seams,  helmet-compatible hood with cohesive adjustable cords, and sleek shoulder anti-slip. It weighs no more than 620g in total, making it the ideal lightweight jacket to take anywhere. Look no further for your men's shell jackets and women's shell jackets.
Revolutionary fabric - Dermizax
DermizaxTM is a fabric with a highly sophisticated and technical membrane that achieves maximum waterproofness, breathability, and condensation resistance. It is specifically designed to provide maximum protection against all types of extreme weather, from heavy snow to pouring rain. With a Dermizax®EV membrane, the performance of our hard shell jackets is among the best performers on the market.
Highly waterproof and breathable fabric
Waterproofness is one of the most vital characteristics of a Hard Shell Jacket. Outdoor jackets with a waterproof rating of 10,000 mm or higher are considered highly waterproof and suitable for heavy rain. You could take Cortazu's hard shell jackets into the eye of the storm thanks to our 25,000 mm waterproof rating!
Why choose Cortazu?
B Corp™ certified
Certification that confirms that a Cortazu meets high standards of verified performance, accountability, and transparency. Check our results here.
Revolutionary fabric
All hard shell jackets are using the Dermizax®EV membrane technology.
Warranty
5 year warranty on all our products, including our jackets.
3-fold strategy on sustainability
We have carefully implemented a 3-fold strategy to drive positive change for the planet, consisting of:
1. Minimise impact
2. Ethical manufacturing
3. Restore Nature

Read more about our vision on sustainability on this page.